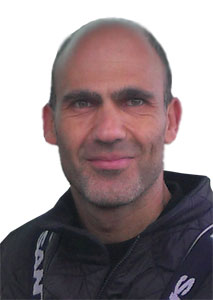 I was born in Heraklion, Crete in 1972, where I grew up and continue to live and work.
Finishing schools and military service and then attending private schools accounting, I worked as an accountant and later I opened my accounting office.
---
2020 SSI Master Instructor

2017 SSI Assistants Instructor Trainer

Techician seminar of Scubatech Tecline

2016 IANTD Normoxic Trimix Instructor

2015 IANTD instructor Hollis ESCR Explorer. 

Crossover and return to SSI Divemaster Instructor as to serve the needs of serve the needs of the tourism sector of diving.

2013 IANTD Hollis Explorer ESCR Diver, in Siegburg, Germany. tourism sector of diving.

2012 IANTD CCR Mod 2 (Dil: Tmx, Max 100m) Sentinel.          

IANTD Advanced EANx, TMX Blender IT trainers trainer. 

2011 IANTD CCR Mod 1 (Dil: Air, Max 40m) with closed circuit Sentinel.          

Seminars and technical APEKS OCEANIC. 

2010 IANTD Trimix Diver, Trimix Blender and Life support system technician. 

2007 instructor IANTD Advanced EANx of the ITT Alexander Sotiriou and EANx Blender. 

2007 begins new partnership with the Panagiotidis family company. Establishment diving school which deals with local population initially and in 2014 expanded its activity and tourism. 

2006 my work in this diving center is interrupted. 

2004 also instructor SSI.

2004 MSDT and EFR instructor with the PADI Specialties (Wreck, Night, UW Photographer, Deep and Navigator). 

2003 Oxygen First Aid Instructor of  DAN. 

2002 educational PADI OWSI and Medic First Aid, with Louis Slave. 

2001 3* instructor trainer EOUDAATK / CMAS. 

2000 Technical diver with the IANTD  I.T. Alexander  Sotiriou. 

1999 2* EOUDAATK / CMAS instructor course, termination of employment as an

accountant and then start working as an instructor. 

1997 1* EOUDAATK / CMAS instructor course was in September. Great love and so in

1998 I started working as an instructor to a great tourist diving center. Next to the 1998 TDI Nitrox diver.

1995 the need for some leisure activity brought me to dive as an amateur scuba diver with the PADI OWD. The sequel was parallel to CMAS 2* and 3* until the end of 1996. 

Participation to ''Art Bank'' exhibition (St. Petersburg, Russia), international Photo Festival ''100 Wonders of the World. Under Water''
1999 Speed boat operator license
2020 SSI Master Instructor
2022 Offshore sailing certificate
2023 End of cooperation with Heraklion diving center
---
Periodically I do translations to dive computers operation manuals of Oceanic.